The Apple Doesn't Fall Far From the Tree....
The Apple House Market was born in the small town of Central City, Kentucky in the 1950's. Located just west of the Green River, and a smidgen north of Paradise at the junction of Highway 431 & Highway 62, it began as a roadside fruit stand that quickly fashioned itself into an iconic corner market destined to become a landmark! My paternal grandparents, Clifford and Marie Deason, were the hardworking proprietors that sought to bring fresh produce, flowers, unique trinkets, gifts and Kentucky souvenirs to locals and travelers alike. My precious childhood memories and the legacy of my grandparents brought about a desire to create more of those memories and provide the same caring service to today's society. And so 40 years later the Apple House Mercantile was born.  Based on the philosophy that hand chosen items, featuring American made and locally sourced goods, and personal service are the very best things to provide to folks, the Apple House Mercantile's priority is to bring you a selection of modern day goods that will inspire you to live your best life while traveling season to season in this journey we call our life legacy.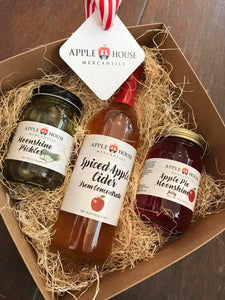 Provisions
Gourmet Foods by Apple House Mercantile includes a wide variety of ciders, jellies, jams, fruit butters, pickles and more.
Gourmet Foods by AHM
Kentucky Souvenirs
We love all things that remind us of our roots and our Kentucky home.  Buy one for a friend, buy one for yourself. 
Kentucky Love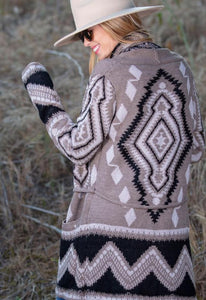 Wearables
Our wares don't define who we are, they reflect our vibe!  At AHM, we are a cup of southern mixed with a cup of small town, whipped with a bit of south west and sprinkled with a little hippie on top!
Wearables
Location
Apple House Mercantile
110 W. Everly Brothers Blvd.
Central City, KY 42330
Please Contact Us at
270-757-2349
ahmercantile@yahoo.com
STORE HOURS
Tuesday - Friday 11 a.m. -5 p.m.
Saturday 10 a.m. - 2 p.m.